DONATE FOR SOULPLAY NOW: Donate
Interested in donating for SoulPlay?
*Here you will see some listed benefits of being a Donor, by donating you help the community of SP grow. You also are rewarded for doing so, there are many benefits from donating. Here are all the donor shops and a donor zone thats great for skilling! You can Donate 10$ and have all these benefits! You may also donate for in-game scrolls which sell for large amounts of gp!
DONOR ZONE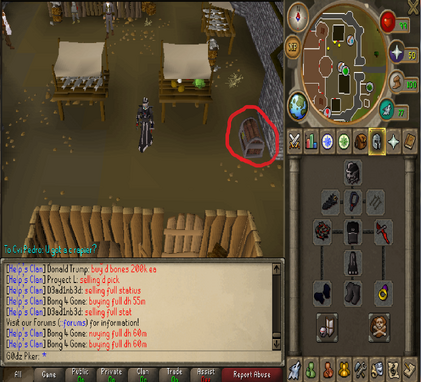 This is the main area for the donor zone as you can see in this first picture here, I've circled the DONOR CHEST.
Donor Chest:
Was previously in game, but was then later removed. Does not exist in game anymore.
Shops:
This is the donor shop at the donor zone. As you can see there is a fighter torso , barrow gloves , dragon defender , fire cape.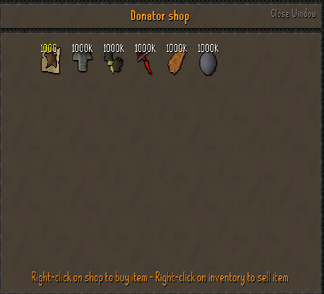 You can obtain these by buying them with gp. This is only at the donor shop will you find these items.
Skilling area:
Here is a great area for donors to skill and Note that the banker is right beside these areas. This equals fast xp and easy skilling.
Donor Store:
You can find the donor store located at Edgeville bank. There are a few options to choose here in what items you might be looking to buy.
DONOR STORE ITEMS : 1 - 4